LeadPages is a tool used to create and optimize landing pages and collect email subscribers. It can help you design the best lead generation landing pages that can help you boost your conversion rate. In addition to this, LeadPages can also be used to give out lead magnets, register individuals into webinars, and construct landing pages to steer people to your email subscription.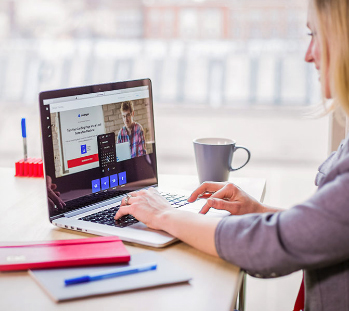 Great Features on LeadPages
LeadPages is a drag-and-drop software that can be used to deliver incentives that convert visitors from your website to customers.
LeadPages usage is easy because the best lead generation landing pages can be created in a few minutes which otherwise would have taken hours to get done using other methods.
These pages can be updated on the go, providing you with templates and designs that are sure to pull in customers.
LeadPages has built a customer base of over 40,000 customers in just over three years.
LeadPages works seamlessly with popular email service providers such as MailChimp, CovertKit, AWeber, etc.
The software can also connect with blogging sites like WordPress via a plugin. Users that do not use WordPress are provided with a formatted HTML that can easily be copied and pasted to the back end of their website.
Online business owners as well as marketers are offered great features on LeadPages such as Send Lead Magnets, Create Sales Page, Design a Squeeze Page, Run A/B Tests, E-mail Integration and many more.
GET A QUOTE NOW!