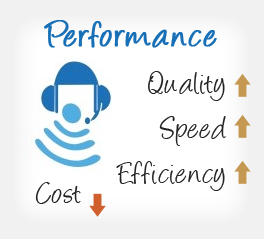 Usually the small and medium business owners are busier than they would have been if they had taken up a job. Managing a business can be the most troublesome task especially when the budget isn't a 5000 fortune. When a business is started, the biggest challenge faced by the owner is to make the business grow without spending a fortune on it and to manage his household income and the business expenses from the profits he earns from it. Everything he earns from his business will be ruling his lifestyle. From the profits the business person has to pay the operational costs, save some money to invest and allow the business to grow and also provide rations to his family members.
In the attempt to manage all of this, the business owner is seen spending extra hours in the business where in the morning he is seen running about the city meeting clients and making purchases. In the evenings he spends time updating the data on his computer which is never completed because the tiredness of the day clearly exhausts the energy out of him. It is always recommended to the business owners with low budgets to hire an online virtual assistant to divide the tasks between them. He would be at ease when he hires a virtual assistant rather than hire an assistant in the office.
Obviously without the assistant the business can never get managed. He would have to do all the outside and inside work by himself and if the business person is a bachelor who lives independently, then we all know that he needs the energy to maintain his house when he reaches home. Keeping the operational costs of the business and his lifestyle within a limit is the need for the present. As the business gets most of the money to have it invested, the business would grow continuously and after a few short years, the business would be in a position to provide the owner with rewards he deserves.
No matter is the business owner is a bachelor, married, divorced, male or a female, the need for an online virtual assistant to help in the business tasks and activities cannot be ruled out. Some people may think it a joke, but some major leading businesses have also started firing their in-house assistants and have started hiring virtual assistant teams to cut down operational expenses and to increase their share of the income. A virtual assistant is productive, efficient and budget friendly.
Tags: online personal assistant, online virtual assistant, Real Estate Virtual Assistant, virtual assistant services, virtual office assistant, virtual personal assistant