My 4-Hour Work Week Experiment
By: Andrew Brown
In a recent article, I touched on Timothy Ferriss' book The 4 Hour Work Week. While I can't say I agreed with the practicality of all of his suggestions, I did find some of his ideas very interesting and figured I'd try some on for size. Namely, I wanted to find my very own Virtual Assistant.
Just what is a Virtual Assistant? Well, in simplest terms, they're like a secretary – providing administrative / clerical support to a busy executive. They can do whatever any assistant can do as long as they don't have to be physically present. So while you couldn't have them pick up your dry cleaning, they'd be more than happy to research an upcoming presentation for you.
The Search Begins
Ferriss' book mentions a couple resources – Brickwork, Your Man In India (YMII), & Elance to name a few. I chose a shot gun approach and made inquiries with all three. Evidently, I was not the first person follow in Mr. Ferriss' footsteps. My initial requests for information from both Brickwork and YMII were met with requests for me to 'please be patient due to a recent upsurge of customer inquiries.'
Elance was a different story altogether. I posted a job request and within a few hours started receiving bids on my project request.
I have to admit that I initially was biased towards Brickwork and YMII because both promised highly educated professionals in myriad areas of expertise. They also offered 800#s, 24 x 7 service, and skilled project management capabilities to source my tasks to a resource best suited for my needs.
I was drooling at the thought of being able to jot an email request at 9pm at night and then having a full report waiting for me in my inbox the next morning.
My expectation was that anyone I found on Elance would be hard pressed to match the infrastructure of one of the more established services.
But would that be the reality of the situation? Would the experiment be a success?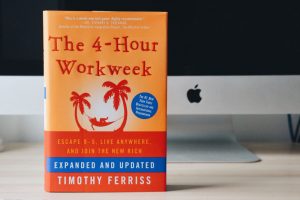 First Contact
After about a week, I had the opportunity to speak with Dr. Satwik Joglekar of Brickwork. We had a 20 minute interview where he assessed my needs to ensure we had a good fit. I really liked Dr. Joglekar but my only concern was the difficulty we had communicating with each other. His accent was very thick and I had to keep asking him to repeat himself. This made me feel horrible.
Here's this guy. He's extremely well educated. He speaks multiple languages. I'm confident his IQ was 10X that of mine — I know, I know that's probably not saying a lot. But the whole time I'm having to ask him to repeat himself because I just couldn't make out what he was trying to say. Yeah, I guess that makes me the Ugly American expecting the world to meet my needs and communicate with me on my terms — but it is what it is and IT was painful.
That same week I was sent a description of services & contract agreement from yourmaninindia. My initial contact, Pushpa, said if I was agreeable to the terms I could sign document and I'd be assigned a VA (Virtual Assistant) within 3 weeks. That's right — 3 weeks. I read the agreement and it was fairly benign and offered a trial period which would easily let me out of my commitment if I wasn't happy. The documentation they provided was well thought out and I was anxious to get started, so I signed.
Elance. As I mentioned I received multiple bids within hours of me putting up my original post. Many, many were boiler plate responses but a number of them responded with intelligent & well thought out proposals. All in all, there were 14 bids which I was able to narrow down to 4-5.
So ummm what's this going to cost?
Brickwork – assuming most of our communications would be written, I was very impressed with Brickwork. I really felt they could handle anything I could throw at them. They too had a bit of a lead time before they could assign someone to me. But I got the sense whoever it was would know their stuff. But it was going to cost me. Minimum to get started I had to be willing to pay $600 a month for 30 hours of work. Yikes. That was not the $4/hr. mentioned in Mr. Ferriss' book.
YMII had a more reasonable entry fee. Prices started at $15 per hour but went down to $7 if I were willing to commit to 160 hours per month. I settled in on their $120 per month plan @ $12/hr.
Elance varied between $4 – $40 per hour. I had offers from US & Canadian firms which were on the high end but I did get the feeling communication skills would be worth it. In the end I settled on Kaya Systems @ $6.5/hr. I settled on them not because they were the lowest bidder, because they weren't. I just felt they had put the most time & thought in responding to my request. They said what they were good at, what they weren't suitable for, and they provided intelligent responses to any questions I asked.
My First Assignment
So after eliminating Brickwork just for budgetary concerns. I found myself with two VAs: Ashwin as assigned by YMII and Hassan of Kaya Systems.
I still had to wait a few weeks to get going with YMII so Hassan (Kaya Systems) & I got a head start on things.
Hassan Bokhari is actually based in Athens, Georgia. He founded the company with his brother Razi after getting his MBA in Finance & General Management at the University of Texas at Austin.
Kaya has a two step process. First, all tasks are managed by Hassan or Razi. They feel as Americans they'll be able to quickly understand what the requirements are and set performance parameters for regular processes. The second step involves transferring the work to their colleagues in South Asia. This approach makes sense as they're essentially acting as the communications bridge between their clients and their team.
Hassan & I were both on the same page. Delegation of tasks to a VA is an iterative process. My first goal was to get regular maintenance of the Small Business Guru Web site and email newsletter into someone else's hands. This was a series of repeatable steps that if offloaded, would free up my time to focus more on what I do best — which is NOT managing a Web site.
We started off slow. The weekly management of the Web site and newsletter generally took me about 5-6 hours per week. I was able to divide the project into chunks of work that I could transfer to Hassan. I knew I wouldn't be able to teach the whole process to him in one week and still get the newsletter out in time. So we broke it up in chunks and over a 3 week period we eventually got it to the point where Hassan was handling the whole thing from start to finish.
At first, the back and forth of this process doubled the lead times for stuff that I'd normally just pound out myself. But once Kaya 'got it' — it was AWESOME. Not only did I gain the 5-6 hours a week, I just don't have to do something that I hated doing. I can relax and know they have it covered.
YMII's Turn
By the time YMII was ready to take me on as a client, I was already sold on this whole Virtual Assistant idea. I was excited to try YMII because I figured with their infrastructure they'd be able to really take me to the next level. Unfortunately, that changed within the first week's worth of assignments.
Based on what I read in their literature, I was expecting YMII to bring some bench depth with respect to research and analysis. The idea was forming in my mind that I could use Kaya for data entry type tasks and YMII for research and analysis.
I started by assigning a research project. I tried to set expectations for questions I wanted answered, how long the project should take, and what resources they might want to check out. Two days later I received a very thin report that apparently took 3 hours to put together. It failed to answer my questions and was little more than a one page document with a couple links to some Web sites.
By contrast, I tried assigning the same exact project to Kaya. What a difference.
Hassan first sent me an email with some questions he had on the task. He wanted to make very sure he understood my objectives before just jumping right in and eating up a bunch of hours. Then when he did deliver the report, it was a thing of beauty. It was packed with RELEVANT information. It answered all my questions. It had summaries of the pros & cons of each option presented. It was more than I hoped for and it only cost me $18.
Conclusion
For me, Kaya Systems ended up being the clear winner.
Perhaps if I had invested more time in coaching yourmaninindia, we could have eventually established a good working relationship. I still think YMII is probably an excellent company. If anything, I'm guessing they're probably just a victim of their own success. I just got the impression they were struggling to keep up with an onslaught of new clients and thus were not able to provide the level of service they would have liked to.
Long & short, I'd say Kaya's success stems from the high level of involvement by their principals. They offer a great service at a great price. They take the time to understand the expectations for each task before assigning them to some random associate.
ABOUT THE AUTHOR
Kelly Andrew Brown of Small Business Guru provides Coaching, Inspiration and Practical Advice for Small Business Owners and Entrepreneurs. Subscribe to the free, weekly newsletter at Kaya System Blog.
Error: Contact form not found.