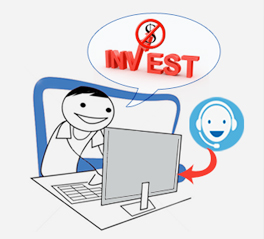 Owning a business is not only a dream of some, but it is the dream of every professional who understands his industry and possesses the abilities to be a leader. It can be the sweetest dream to picture yourself as a leader of a business where people work round the clock and you get to keep all the profits. This is probably the very picture which urges the entrepreneurs to start a venture and after they have setup everything and begun working, the workload kills their personal life and instead of feeling happy about their business, they get depressed.
Since a human being is termed as a social animal, there is no way a human being can stay away from his gatherings, friends and family for a long time. Ultimately he returns only to find that either his return is too late and there aren't enough people to welcome him like the old times, or when he returns, the business starts suffering in the backend. So, in order to have balanced life, the business owner ultimately feels the need for an assistant but if he hires one in the office, his profits would be terribly shortened and it would have an adverse effect on the business. Now what to do? The business owner is now trapped and the way out can be very difficult.
The only possible way out is to hire an online personal assistant who would not only be cheap to hire, but will also make the life of the business owner easier and organized. Thanks to the modern technology the task to hire an assistant on the internet is easier than ever. A business owner can find hundreds of assistants over the internet who are not only available to work for him, but they are experienced professionals so that there is no lengthy trainings required and the work can commence within minutes.
Small business owners face the biggest challenges when hiring an assistant because all they have is one source of income. Hiring another person would mean to cut the share of the business owner and it would create many financial problems for the business owner's personal and professional life. Hence the idea to hire an online personal assistant is the most suitable for him because in this way he would not only be hiring a team member, but he would also be expanding his business without any investment.
Tags: online personal assistant, online virtual assistant, Real Estate Virtual Assistant, virtual assistant services, virtual office assistant, virtual personal assistant