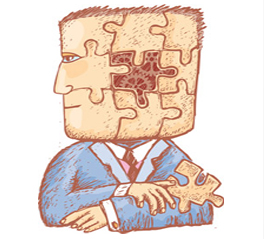 Consider a small business owner who needs a strong web presence to be successful in his business. The example of such a business could be an e-commerce operation, a real-estate agency or investment firm marketing its properties or opportunities online, a graphic design company, or any other operation that needs to attract users over the web to stay in business. The owner is constantly worried about how to present a refined and smoothly running website to its potential customers and how to utilize the varied online marketing strategies to stay relevant in the ever changing virtual marketplace.
While he is grappling with these issues, he or she still needs to address his back-office tasks such as bookkeeping, invoicing, and other tedious activities that take his valuable time away from client facing activities. In most likelihood the small business owner can not afford to have dedicated full-time staff to address his front-office and back-office needs so he has to rely on outside vendors – whether local or off-shored. Complicating the arrangement is that he or she has to rely on more than one vendor to get all the tasks done. Availability of vendors that could take care of most of his business tasks was non-existent. This added burden to his time since he had to communicate with all the vendors and in some cases pass information back and forth between these different vendors so they could do their job.This added burden of communicating with multiple vendors and in some cases passing information between vendors can become very taxing.
Single Sourcing – Integrated Support
Now imagine an arrangement in which one company can provide integrated front and back-office services to this small business owner. The provider has spent years working with different customers and developing expertise in different areas that the owner needs help with. More importantly, the provider has also built up experience and knowledge base of how to leverage this expertise in different areas such as online marketing (SEO, SMM, PPC etc.), book-keeping, application development, and market research to build integrated well-functioning teams that seamlessly handle different aspects of the business. Now the owner does not have to explain the business to a number of different vendors. He or she does not have to pass information constantly between these vendors for them to do their job. Once he has developed a comfort level with his team at a single vendor, he can really focus on taking the company to the next level.
Proactive Support vs Reactive Task Performing
The benefits of using integrated back and front-office services do not stop at just the operational level. Over the course of our interaction with our customers who use these packaged services, we have found that by having a complete picture of their businesses, we are in a strong position to offer them strategic advice on how to achieve future vision of their business. An example is a provider working with the customer to understand their desired growth rate and then devising online marketing strategies to deliver on those growth plans. These grown plans might also trigger other changes to the business operation such as implementing integrated Customer Relationship Management (CRM) or Content Management System with the website, requiring new market research on the products that the customer wants to launch, or bringing a new person to handle the increased invoicing and payments to the suppliers. The team can easily adjust the headcount and the required skill mix to successfully execute the required strategies. In a situation in which the small business owner was dealing with multiple vendors, the execution of this strategy would have wasted valuable time in coordinating activities between them and, more importantly, increased the odds of failure by adding more complexity to the execution plan.
Provider Selection – Critical
The successful vendor selection for this type of outsourcing obviously becomes very critical. If a single vendor is going to be providing most of the required services, then the owner must have faith in vendor's ability and stability. First of all, the remote assistance companies come in all shapes and forms. Many of them provide different siloed services but the customer has to probe them to see if they have been successfully serving customers that have entrusted them with more than one type of service. Ask for references and inquire about the setup of some of the teams that the vendor has currently put together for its other clients. Also start out slow. Many of our customers started with one service and as they became aware of our other offerings and felt comfortable with our cost and quality, they expanded into other areas and some to the point where we manage almost all critical aspects of their business – both operationally and strategically. The success in managing teams of this nature comes from experience and that has to be the differentiating factor of the selected vendor.
Bottom-line
For us in the industry, the ability to offer these integrated services is truly a big step in the evolution of the remote assistance industry. The industry has moved beyond offering just Business Process or Knowledge Process services to offering "Integrated Process Outsourcing" services where the a provider looks at the front and back-office processes of their customers and offer customized integrated services to suit their particular requirements. Some of these offerings might fall under the traditional definition of BPO and some might under KPO, but, for the customers the distinction is really not that important. What they really want is an arrangement in which they can get not only revenue enhancing but also cost reducing services from a single provider.