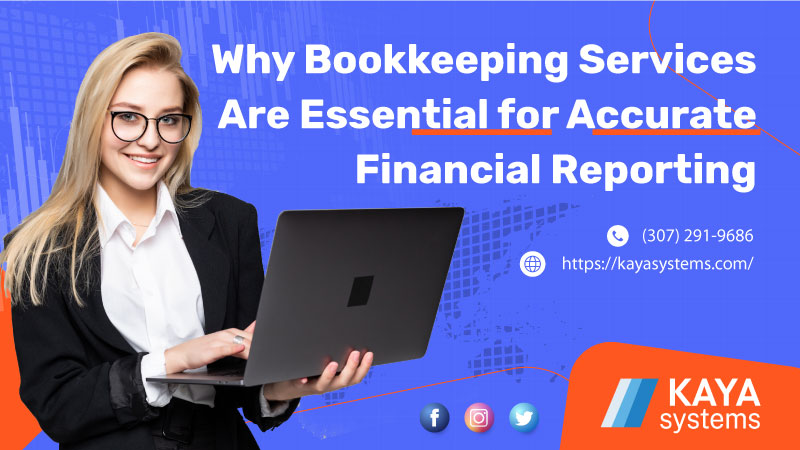 As a small business owner, there are already many tasks and responsibilities on your plate, and it may be really daunting to manage income and expenses, operations, staff, and tax planning and preparation all alone. Here comes the need to outsource your bookkeeping needs. This involves organizing, managing, and recording your financial transactions. It's an indispensable aspect of your financial management, and crucial to maintaining up-to-date and accurate records of your business's finances.
You can hire an in-house bookkeeper or third-party service provider for your bookkeeping needs. This will help you delegate bookkeeping responsibilities and free up time to focus on other critical aspects of your business. It allows you to streamline your finances, reduce time and costs, and retrieve professional expertise. Keep reading this blog to explore the benefits of outsourcing your bookkeeping requirements and tips on how to do it efficiently.
Benefits of Outsourcing Book keeping Services for Small Business
For small businesses, it is very essential to track and maintain their precise and current financial records to make well-informed decisions about their operations and comply with tax laws.
Here are the key benefits of deploying book keeping services for small businesses:
1. More Time to Focus
If you have limited resources, outsourcing your bookkeeping operations can significantly benefit you. You can free up precious time to focus on core business activities and other critical tasks. Small companies can prioritize their efforts and allocate their time toward business growth by delegating their bookkeeping needs to a third party. This can be a very efficient and valuable strategy to improve and optimize business performance.
2. Cost-Effective Approach
Small businesses may find it very costly to hire a full-time bookkeeper. But the book keeping companies can provide lower rates, and avoid the unnecessary costs of training and office space. Also, if you outsource bookkeeping operations, it can save your cost for financial reporting. This helps you to allocate your financial resources to other critical areas of business.
3. Expertise and Accuracy
Professional bookkeeping companies have top-qualified experts who possess higher proficiency in advanced bookkeeping tools and techniques. They offer valuable assistance to small businesses, avoiding errors in financial transactions. They keep accurate financial records that enable you to make well-informed decisions regarding your finances.
4. Streamline Your Business Processes
If you outsource your bookkeeping needs to a professional company, it can help you streamline your financial processes by simplifying the following bookkeeping tasks:
Automation of financial transactions
Organizing business records
Minimizing the risks of errors
Managing cash flow
Compliance with tax laws
As the business expands, bookkeeping operations also increase, and outsourcing bookkeeping needs provide scalability to businesses with customized solutions.
5. Improve Your Data Security
Bookkeeping experts employ advanced and secure technology (data encryption, firewalls) to protect your sensitive data. They assist you to improve your data security in the following ways:
Enables only authorized access to prevent data breaches
Regularly backup financial data and execute disaster recovery procedures
Educate you about the latest security threats (phishing scams and malware attacks)
Provide compliance with industry standards such as GDPR, HIPA, and PCI-DSS
How to Outsource Your Small Business Bookkeeping Services?
Are you looking for "bookkeeping services near me"? Consider the following steps to successfully outsource your bookkeeping needs:
Evaluate Your Bookkeeping Requirements – Every business has specific requirements for bookkeeping, so during the onboarding process, assess your financial needs and budget. Make a list of operations you want to outsource because this will assist you in finding the right bookkeeper company.
Do Research for Trustworthy Service Providers – Identify the best fit for your business by researching and analyzing the market. Go for the service that specialized in small business bookkeeping and read its testimonials and reviews.
Choose a Professional Bookkeeper and Negotiate – After finding the best match, evaluate your budget and negotiate with them. Review their contract deliberately. Ensure their roles and responsibilities
Provide Your Information – After finalizing the terms, provide them authorization to access your financial data such as bank statements, invoices, documents, and other receipts. Make your bookkeeping data up-to-date and organized to operate easily.
Establish Communication Channels – It's crucial to establish ongoing communication with your book keeping service providers to keep check-in in for your business's financial performance. You can arrange regular discussions for financial reports and address any questions or concerns that arise.
To Sum it Up
By outsourcing your book keeping services, you can focus on other core operations and tasks. It is a cost-effective approach that helps you to increase your business's productivity, and streamline operations, and decision-making. Professional bookkeeping service providers leverage their expertise and experience to protect your financial data with advanced technology, security protocols, and minimum risk of errors. Through extensive research, you can successfully find the best bookkeepers and streamline your financial activities.