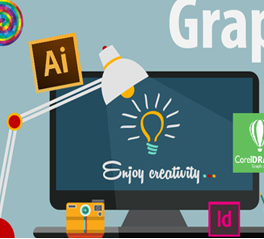 Why is it important to have well trained and creative graphic designer?
In the world of today where visuals are everything, you need to make sure that the depiction of your business is absolutely great. The world is growing so fast every day that only strong online visibility can lead to great physical business. When talking about graphics, it is normally divided into conventional graphics and digital graphic designing to promote the business. Though the online visibility is of more value now but graphics play a significant role in both types of marketing. People are always in rush and to make them choose you, high quality graphics play enormous role because it is super hard to seek the attention of the targeted audience due to the competition scale.
Kaya Systems have always been eager to provide high quality and well-defined services as an outsourcing company. It has been more than a decade that it is maintaining its image among the world of business from small to multi-national companies. There is a huge list of services we gave managed over the years to provide to our clients all over the globe form virtual assistant services, content writing, website development and designing, social media services to CRM and digital marketing. We have highly trained graphic designers who are extremely creative to create visual concepts to inform, inspire and transform your business to the other end of target audience.
We use modern and industry leading tools for graphic designing to make sure to that we create the best. We also offer graphic designing services as virtual assistant so that you are at ease. This helps small business to enjoy same level of high quality graphic services as any other businesses are enjoying. From logo as a major representation of business to every flyer sent out or digital representation of business, our graphic designers are great at presenting the best of you.
What graphic designer's services we provide?
Kaya Systems have been providing a great list of services for more than 10 years now but the major tasks of a graphic designing virtual assistants we have to offer are mentioned below:
Design images and banners for website/ blog
Logo Designing
Templates for PDFs
Brochures and Flyers
Design the images for all type of requirements
Editing and improve images
EBook
Graphic Designing Virtual Assistants is also qualified to Photoshop/ Photo edit photos provided by you.
Graphically design email templates
Graphic designing for social media accounts such as Display Pictures, Banners, Posts, Pins and Instagram posts, etc.
Letter Heads and Business Cards
Miscellaneous
If you are looking for high quality graphic designing services, leave your inquiry here.
Tags: graphic designing, Virtual Assistants, website design services, website development companies