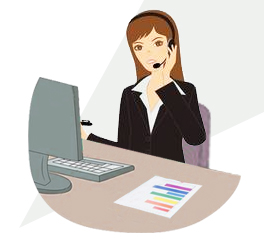 You can never have enough workforce for your business, especially when they don't you charge a fortune for their services. Yep, you can get affordable professionals for your business and the plus point about them is that they don't even need your office to work. Yes, we are talking about the virtual assistant services that are available abundantly today and any business can benefit from it. You don't need to be a fortune 5000 company to get the services; on the other hand, you don't need them at all if you are really that great because you can hire an army of workers without a sweat.
These services are best for small and midsized businesses because when you need a team to work for you but do not have enough dough to hand all of them their monthly salaries, why not hire a team who can work at the price of one? Virtual assistants are available to work from every corner of the planet and if you want to hire a team, you'll first have to consider these questions.
How many people do you require for your business?
This is a good question to ask yourself because unless you know the people you would be requiring to have your tasks done, you'll either be paying more than the required money or you'll be lagging behind in work. Hence you first need to know how many people are fit to work on your project.
How much are you willing to spend?
Your budget is the most important thing. Although virtual assistants charge a lot less than the regular office assistant, but they still are not available for the price of peanuts. Now if you want to hire a good team, you'll have to spend a bit more. So be ready to see all the package plans before jumping to just one and then asking for changes.
Are you easy to work with virtual assistants?
To get virtual assistant services you'll need to be comfortable to work with VA's. This means that you should know how to use the internet, share files, collaborate, and chat using the internet tools such as Skype. Unless you are comfortable with these, you can never be a good boss for your VA and there will always be a misunderstanding between both of you. You don't need to be a tech savvy person, but you sure need to understand the technology well enough.
Tags: Hire Virtual Assistant, online personal assistant, online virtual assistant, Personal Virtual Assistant, Real Estate Virtual Assistant, Virtual Assistant Companies, Virtual Assistant Service, virtual assistant services, Virtual Assistants, virtual office assistant, virtual personal assistant