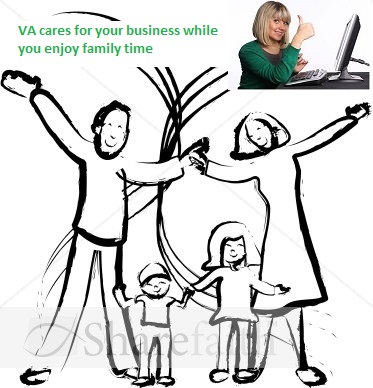 Running an online business is the easiest in many ways because you don't need the customers to come in the office or shop to purchase products. The customers go directly to the website and make their purchases from there. This means a business owner whose display center and point of sale is his website does not need a huge shop or office and can manage everything from the back ground. This creates the opportunity to hire an online personal assistant so that there is no clutter in the office and the operational costs are within a budget.
Benefits of a VA over an office assistant
Hiring a permanent office assistant is what most business owners do irrespective of the business nature because one person cannot handle it all and he needs assistance in most of the administrative tasks. However there are many perks of hiring a virtual assistant rather than the office assistant. Here are some in brief.
Cost effectiveness: The virtual assistant has a relatively lower service fees than the salary of an office assistant.
Time flexibility: Your VA can be assigned anytime to work during the 24 hours. If you are capable to easily handle the tasks during the day, call in your VA to handle the website's tasks during the evening or at night when you feel there are customers swarming your website and they might need someone to guide them.
No boundaries: When hiring a VA there are no boundaries as you can hire a person to work for you hundreds of miles away. It does not matter if your VA resides in China or USA, you need him to work on the time and terms you are comfortable with and as the two of you come to a mutual agreement, the work can begin immediately.
Conclusion
Reading the above points one can easily assume that hiring an online personal assistant is definitely the best choice for the businesses which are operating online and have limited or no interaction physically with clients and customers. Also the companies which are low in budget and cannot afford to keep with the operational costs can reduce their cost by hiring a VA. When an employee is let off physically it can bring a great relief to the company's budgets and will leave more on the table to be invested in the business so that it may grow and expand easily.
Tags: online personal assistant, online virtual assistant, Real Estate Virtual Assistant, virtual assistant services, virtual office assistant, virtual personal assistant