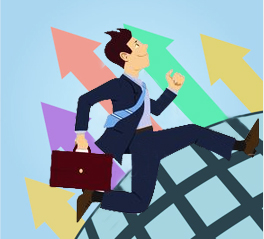 Taking a business from its initial stages to the top is more than just owning an online store and adding pretty graphics to it. Maintaining your web store is the greatest task which is the only way you can take your business to greater heights. Just like any other business activity as you need maintaining the customers, answering queries and doing a lot of other important tasks to keep your office in a neat and busy condition, your website also needs to be taken care of. Unless there is someone appointed for the task, it can be the biggest disaster for your business.
We all know that the internet has taken over our lives. We search for everything on the internet. Using the online maps for guidance to our destinations and even to search for the latest movie release date or for any other kind of information we are directed towards the internet. Even the purchases are now made online and there is no secret reason behind it than just the plain reason that we are more comfortable with it than anything else now. Hence in order to keep the business on the track of growth, every business now needs to have an online virtual assistant to take care of the website.
The reason to hire an assistant online is because of the many benefits associated with it that a regular assistant in the office cannot provide. The first on the list is the cost effectiveness. A regular assistant in the office would charge a high salary for which most small businesses are not quite ready yet. As the business generates just enough money to support a single person or a family, hiring another one can put a huge stress on the budget and can derail the business's financials. The virtual assistant can be hired in two ways. If you have enough work to keep him busy for a full day all over the month, choose him on a fixed monthly fee which obviously will be a fraction of the regular office assistant. If not, than hire him on hourly basis and pay only for the hours you take services from him.
The second benefit you get with an online virtual assistant is the low maintenance cost. Since your assistant isn't coming to your office for work, you do not have to purchase a PC for him nor do you have to provide him office space. As you are not providing him office space you do not have to provide him a table, chair and the other items needed for work. Hence there is zero office maintenance cost from his side so you get another place to save money from even with a hired assistant. These major factors have made small businesses break free from high operational costs and get time and money to spend on expansion and growth.
Tags: online personal assistant, online virtual assistant, Real Estate Virtual Assistant, virtual assistant services, virtual office assistant, virtual personal assistant