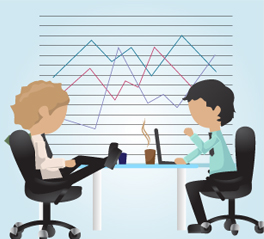 Do you envy your competitors when you find out that they were enjoying the weekend while you were stuck in the office trying to finish the pending tasks of the week and preparing for the coming week without much success? And since you didn't get to spend a great weekend and the thoughts of the outdoor life were so intriguing you couldn't concentrate on the tasks and you'll have to spend another weekend in the office. This routine can be very depressing and you'll soon be leaving work incomplete and spending the weekends outside. Not only will you be uncomfortable the entire weekend knowing deep inside your heart that what you are doing is not only wrong, but harming your business too.
Now you can save yourself and your business both at the same time by getting reliable virtual assistant services for your business to take care of your work not only for the weekends but on a daily basis so that you can lead a normal life once again. Services provided by the virtual assistant are not only professional to the deepest core, but they are also targeted to make your business stable. It is beneficial in every way to get the services of a virtual assistant than hire a personal assistant in the office. If you would like the details, here are the highlights.
No advance investment needed.
No need to get a bigger office or renovate it to make space for an additional employee.
Cost effective and highly reliable.
Flexibility you've been dreaming of.
You choose the time your VA starts working.
You choose the amount of work he needs to do in a day.
You get to choose the money you can spend for the services.
These are just some of the benefits mentioned above and you can get a lot more from your virtual assistant. If you need the work to be completed within the flick of an eye, you can hire a team to take care of your business tasks all at once. Recently, hiring a single of teams of the virtual assistant by the business owners is on the rise because it not only saves the business owner money by getting the services, it also saves them time so that they can enjoy the liberty of being a business owner too. So, if you are stuck in your tasks and need to break free, you are the right one to get virtual assistant services.
Tags: online personal assistant, online virtual assistant, Real Estate Virtual Assistant, virtual assistant services, virtual office assistant, virtual personal assistant