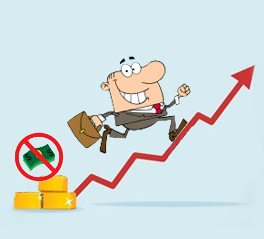 Business is all about multi-tasking. Any business owner wishing for growth and expansion without investing loads of cash will need to perform many tasks at once. But there is a limit to what a single person can do, and when the duties require to be present in two different places at the same time, there is no way multi tasking may be possible. A business owner would require being in the market most of the time for meeting clients, making new relations and generating business. These tasks would be neglecting the work inside the office and here no one can boast being a multi-tasker.
To complete the office tasks or more precisely the administrative tasks it is important to have an assistant at hand. But when the budget is low or completely restricted, there is no chance of making a hiring effective because it will either drain the entire money out of the registers or would kill the share of the business owner. Hence the office assistant can be easily replaced by the virtual personal assistant. Going virtual automatically reduces the spending and brings the expense down to a level within the budget of the business owner. It does not mean that the assistant who will be working for the business online provides the services for free. Here are the reasons why the expenses decline with this option.
No investment with the virtual assistant
You have an office big enough for the assistant to find a place to be seated so you think it is no problem to hire one. But do you have a spare PC or a laptop? Do you have an extra office table and a chair? Do you have a guard at the office who would be keeping an eye on the assistant you hire? Since the assistant you are hiring is not your relative or someone who is close to you, can you trust your office to be left completely alone at his mercy? These are the very first things you will have to think about when hiring an assistant in the office and if you are short of anything from above, you'll need to make an investment.
Now consider the option of the virtual personal assistant. Supposedly you have nothing of the mentioned above; you do not need to worry about arranging anything. You only need to consider the budget you are easy to spend and just contact a company providing the services. Read about the prices and the packages as mentioned on their website or if the processes are not mentioned, there will always be the packages. If none of the mentioned packages suit your business needs, ask for a tailored package by explain your needs. You will find a suitable point to settle upon and begin your work without spending a penny and only to pay after the work has been delivered to you.
Tags: online personal assistant, online virtual assistant, Real Estate Virtual Assistant, virtual assistant services, virtual office assistant, virtual personal assistant