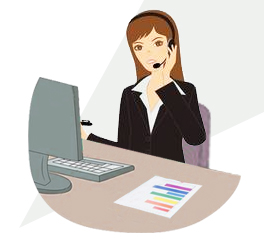 There comes a time in business when the activities become too expanded that a single person or even two persons cannot handle them all. Ultimately the decision is taken to hire an assistant who would look after the administrative tasks while the people performing their regular duties would continue accordingly. Expansion in work does not always mean that income sources have also expanded. The income might remain the same but the duties are multiplied. Now hiring an assistant in this situation would simply mean that extra pressure is being put upon the company's financials and giving out an extra salary would be a huge burden.
To manage the work load without exerting too much pressure on the company's bank accounts, the best option a business owner can take is to hire a company providing virtual assistant services. Hiring a virtual assistant company does not mean that the business is getting involved in something too expensive. Every company has its packages about the services offered in it and the amount that will be charged from their clients. In some cases where every need of a client does not fall within a package, a tailored package is designed and the fee is declared to the client.
Paying a fee for the virtual assistant services is very different from paying a salary to an employee hired as an assistant. When an employee is hired, the state laws are consulted about the salary, annual leaves, vacations and medical allowances, let's not forget the taxes too. When all these amounts are calculated, the accumulated amount crosses the three digit figure easily and the company is liable to pay all these amounts if they want to hire an assistant in the office. Normally when an assistant is hired, he can perform the duties according to his abilities. If the work load is greater than the capacity of a single person, there is obviously a need for two or more and the company would be in need of more than one assistant but paying the salaries of them all will be an issue.
Taking the virtual assistant services would mean that an entire team of assistants get hired for a single fee. No matter what the services fee would be but it never crosses the three digit figure if the client asks for almost every service that can be performed by an assistant. But even in this case the client pays the salary of a single office assistant but gets the work which would be performed by an entire team. Hence it always pays to hire an online team rather than a bunch of in-house assistants.
Tags: online personal assistant, online virtual assistant, Real Estate Virtual Assistant, virtual assistant services, virtual office assistant, virtual personal assistant