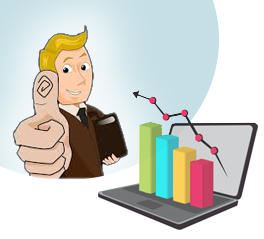 Believe it or not, every small business owner needs a virtual office assistant to help him through the tough tasks of business and to manage the work on a daily routine. Running a business is not a one day's task and it needs to be updated on a daily basis and numerous things have to be attended to. Time is short and all the tasks cannot be completed within a single day so it is necessary to have a virtual office assistant to help you through the hectic tasks and keep all your business information up to date. The VA is not just some weird kind of assistant who would be compared to a robot; he is a real human working from a remote place managing every task assigned to him by his client.
A virtual assistant is an assistant and a secretary combined. It means that the VA can do all the business tasks and also help his client remember the important meetings and anniversaries which will make his client's business and personal life easy and tension free. As the business owner spends his time outside the office attending to important meetings and building relationships for his business, the assistant would be working remotely and uploading everything on the specified files and folders so that the business owner would get everything arranged in a sequence whenever he needs data.
Some business people think it is very hard to find a virtual assistant for their business. It is not rocket science to find one but it surely is a tricky task to find the right one. The search for the right VA begins by entering the query in the search engines. The SERPS respond by providing links to hundreds of service providers in the niche. Now you can visit the websites of all the service providers and read the content about what they offer and how much do they charge against their services. Price can be an issue during your search but remember do not compromise on the price but always hunt for quality work.
Your virtual office assistant would be handling a lot of your work so if you settle for a cheap one who does not provide good quality, your business would start suffering. Take a look at the websites which seem like good ones to you and then contact them about their services. Professionals will always provide their phone numbers and you can give them a call to discuss the services. The way these services providers respond and deal you will make it clear about their professionalism and you can easily decide if you would trust them to handle your work.
Tags: online personal assistant, online virtual assistant, Real Estate Virtual Assistant, virtual assistant services, virtual office assistant, virtual personal assistant