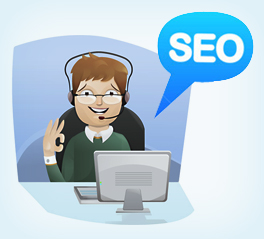 Do you own a website that needs special care to bring in traffic? Obviously when it comes to selling online, you need to get maximum traffic to your sales website so that out of every 10 people who visit your online store, the maximum people leave only after purchasing a thing or two. This is not a mission impossible but can be done very easily; it only needs some time and a special strategy. This special strategy is none other than Search Engine Optimization (SEO). SEO is all about making a website rank up in the search results which clearly mean that once a customer enters a keyword, your website appears in front of him and he visits your website.
Now the question is; can your virtual personal assistant do SEO for your website?
Virtual assistants are online experts who specialize in offering web based services and SEO is one of them. So you do not have to worry about choosing a virtual personal assistant to do SEO for you. If you own a web store and you want it to be money minting website, your website needs to be the one that gets plastered to the first page of the search engines. We all know that people, especially buyers, search for their desired objects online before going out in the market and begin hunting on their own. So when you have the perfect piece to offer them on your web store, why let them go outside and purchase physically?
Being an owner of a web store is not an easy task. Although most web store owners do not have physical outlets and shops, they are equally busy with their website and inventory because they have an added task of keeping their inventory up to date. This is an equally exhausting task and can drain out the energy of any person so there is no time left for search engine optimization. And since it is a task that needs to be done regularly, you simply cannot rely on your own to accomplish everything yourself. Building a virtual team is more effective than an office team because it will save you a lot more than just money.
With the virtual personal assistant at your disposal, you do not have to worry about the meager things that will keep you on your toes. You do not have to set the office timings nor do you have to barge in every time to check if the employees are working and not spending their time at the coffee machine. Just let the professional handle the work while you enjoy regular updates and increase in your sales.
Tags: Hire Virtual Assistant, online personal assistant, online virtual assistant, Personal Virtual Assistant, Real Estate Virtual Assistant, Virtual Assistant Companies, Virtual Assistant Service, virtual assistant services, Virtual Assistants, virtual office assistant, virtual personal assistant