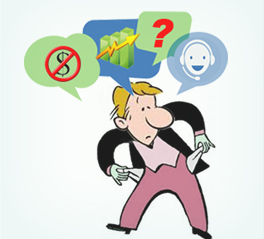 Hiring a number of employees to handle the administrative tasks for your small business can lead you towards bankruptcy. If you own a small business and wish to have an assistant who would help you in your official tasks, then you need not to hire a person inside your office but hire an online personal assistant. Hiring a personal assistant online would certainly get the work started without your investment. If you want to know what benefits you get when hiring a virtual assistant for your small business, then here is a list worth reading.
No startup investment
If you hire an employee in your office, the first thing you would have to do is provide him office space to work and equipment too such as the computer, table, chair and other stuff. Now going online, you get an assistant without even purchasing a pencil. The VA has a complete setup already made to facilitate his client to the maximum. All you have to do is explain the tasks and the format for the reports to your virtual assistant and get the work started. Now you have not only saved yourself from a huge investment, but you also have managed to get your work started without any delays.
Efficiency and global exposure
When you've decided to go online with the hiring of your assistant you get a lot of variety to choose from. You can get an assistant to work during the day, evening or night without any hesitations. If you are capable to manage the day tasks on your own and need someone to look after your website during the night, do not fret and tell the VA about it. He will adjust the working time according to your desire and now you have a website which is monitored and controlled round the clock.
There are no boundaries for internet. Your VA can be from any corner of the planet. Now there is no limit to the person you can hire thus you can look for the best talent all over the world.
Affordability
The reason a business person opts for an online personal assistant is to reduce operational costs. The personal assistant working online does not charge a fee as a regular employee at the office. He charges a nominal fee for the services he provides which is affordable by any small business owner. If you've enough tasks to keep your virtual assistant busy for a full day on a daily basis, always choose the monthly fee package to get more quality work at the lowest possible rates.
Tags: online personal assistant, online virtual assistant, Real Estate Virtual Assistant, virtual assistant services, virtual office assistant, virtual personal assistant