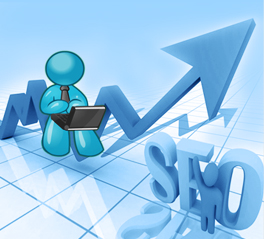 Are you a small business owner striving hard for growth? Are you tired of managing all the office work and trying to reach the client on time? If this is your routine, then you need to get virtual assistant services and make your work life easy and organized.
Owning a business is not about trapping yourself in it and miss all the fun. While it certainly pays for the hard work put in business, but it never pays if you are putting in the hard work the wrong way. As a business owner there are more important things which demand your attention than just the administrative tasks. Think about the real growth you could get if you have peace of mind when you arrive at the office rather than the hassle you are in whenever you step inside your office.
The virtual assistant services are an instant hit because they enable you to save not only your time, but they also save you a lot of money. How much can you achieve alone? The modern business trends demand a lot of activities to be done regularly on a daily basis. To survive the competition you not only need to have a strong marketing team spread all over the city, you also need a very strong marketing team to spread your business website all over the internet. Why? Shopping trends have changed all over the globe and now people prefer to search and purchase goods over the internet rather than the physical markets.
Internet is available everywhere. It is more easily accessible than finding drinkable water on this planet. This is the main reason why shopping online has become a bigger attraction for customers these days. Shopping online has many advantages that a physical store or market cannot provide and topping the list of advantages is the widest variety accessible and no boundaries to purchase from. Since you are targeting a bigger market for your business growth and expansion, the virtual assistant can provide you the services of Search Engine Marketing (SEO) which is exactly what you need to be present in a global market.
A business can never achieve growth and expansion without a capable team of professionals who know exactly what they are doing. Hiring a team of professionals in your office is certainly out of the question because it will cost you more to pay them than you actually earn. But with hiring virtual assistant services, you get a team of professionals working for your business without investing heavily and paying a monthly affordable fee. Hence, with the VA services, you gain more and spend less and get an opportunity to grow your business quickly.
Tags: online personal assistant, online virtual assistant, Real Estate Virtual Assistant, virtual assistant services, virtual office assistant, virtual personal assistant