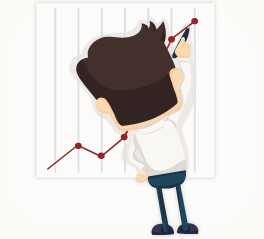 A virtual administrative assistant is a remotely working professional with skills complete to provide administrative services to his clients. Businesses need professionals who can provide them the services of managing administrative tasks at affordable rates. Most business owners are not willing to hire assistants in the office because of many reasons. Some business owners run a business type which requires travelling mostly hence they are always outside their offices. In this case leaving someone in the office unmonitored and unchecked is not appealing to them. So they require someone who can work from some place other than the office of the business.
In many other cases the business owners are not in a position to hire a person due to low financials. In this case when the business owner is not able to pay the salary of an employee, the professional who can work as a virtual assistant fits the budget. Budget is one of the biggest factors when it comes to choose a professional who works remotely. Professionals who work from their homes or offices set up in some other place than their client's offices have lower working fees than a regular employee. It is better to choose a virtual assistant because with him an employer gets more productivity from him.
Regular office employees do not spend their entire time working. During their eight or nine hours shift a day the employees spend time in many other activities than just working. They are often seen mingling near the coffee machine or they are seen outside in the cafeterias or chatting with the others on their cell phones. So without doubt these people do not work every hour of their shift but take the salary for all of the time they spend inside the office premises. But with a VA the scenario changes because he works for some hours which are allotted to him and charges only for those hours worked. In this case the employer pays only for the hours that are really spent in the work done for him and not for the hours spent near the coffee machine and other places.
Working with a virtual administrative assistant is not a hectic task. Everything gets conveyed through emails and other socializing tools. As the employer gets the reports in the desired format on a daily basis, there is not much difference than hiring an employee in the office or outside. The professional VA's keep their work up to date and upload everything in their rightful places. The virtual assistant can be present anywhere on this planet. He can be in the same country as the client or in any other country because the internet keeps everything connected as if it were in the very next room. Small businesses can profit very much with this because they get the opportunity to hire professionals without paying a salary which is unaffordable without being virtual.
Tags: online personal assistant, online virtual assistant, Real Estate Virtual Assistant, virtual administrative, virtual administrative assistant, virtual assistant services, Virtual Assistants, virtual office assistant, virtual personal assistant