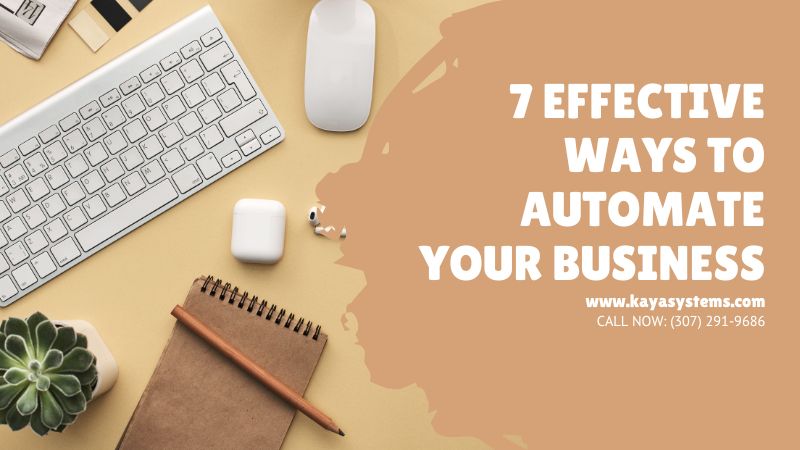 Running a business is not that easy. Each minute is valuable.  If you are not fulfilling your orders on time, it means you are going down in the market and other accounting tasks. Your employees are the most valuable resource of your business. They are talented because they spend time and put efforts to make your business successful. Then why waste their time when you can automate your business and your employees can focus on the other important tasks of your business. Automation is an incredible asset of giving you space, free time, and mental relaxation in your business, if doing it right. 
Businesses have more scope for automation than ever before. With automation, you can schedule emails to be sent at the optimal time, track cart abandoned leads, sync data across apps, and notify team members of new tasks. Here are the 10 key ways to automate and grow your business:
1- Email Marketing Automation
Email marketing is the first thing that comes to mind when you think of automation. It is not just well-known but also very accessible. It helps in brand awareness and also gives a direct line to your targeted audience. It has a fabulous return on investment. Pick up the right email marketing tool that has the functionalities that match your business needs. 
2- Automating Social Media
Social media automation includes daily posting and automating content at different platforms. Social media automation tools are a game changer for busy teams. A social media manager can explain better how time taking it is to manage social media and daily posting. By using the right tool, you can easily create advanced and meaningful content and post it automatically on different platforms on a daily basis. 
3- Customer Support Automation
Customers are our priority so we care about them and try hard to provide them with the best support possible. But if you have a small team or no team, then it can be difficult. Customer support automation tools can help. Automation can manage a high volume of customers very efficiently without burnout. 
4- Reporting and Analytics
Reporting is really important because it helps you make decisions in the future and you need to know what's going on in your company and whether your efforts are paying off or not. But too much data and reporting can be distracting and time-consuming when it is not organized in a proper manner. Also, making reports is not an easy task and requires a lot of time that you might not have. For this purpose, automation tools can make things easy and organized for you.
5- Online Advertising
Online advertising is one of the easiest ways to automate your marketing and get more leads to your business if done well. It is very cost-effective and brings traffic to your site when you are busy doing some other tasks. If you spend on twitter, facebook or google ads it will definitely be worth investing in and generate a large amount of traffic on your business. 
6- Standard Operating Positions
Standard operating positions are detailed instructions that describe how a process is to be completed at your company. As your business grows, having SOPs available makes onboarding new team members and delegating tasks to others much easier. The sooner team members are launched, the greater impact they have on the business.
7- Lead Scoring System
Does your team have a process for determining which prospects are more actionable? If not, you should consider implementing lead scoring. Lead scoring makes it easy to prioritize and work with leads that are most likely to buy from your company by generating numbers from their key attributes. This saves you and your team valuable time and helps you connect with leads who are more likely to become paying customers.