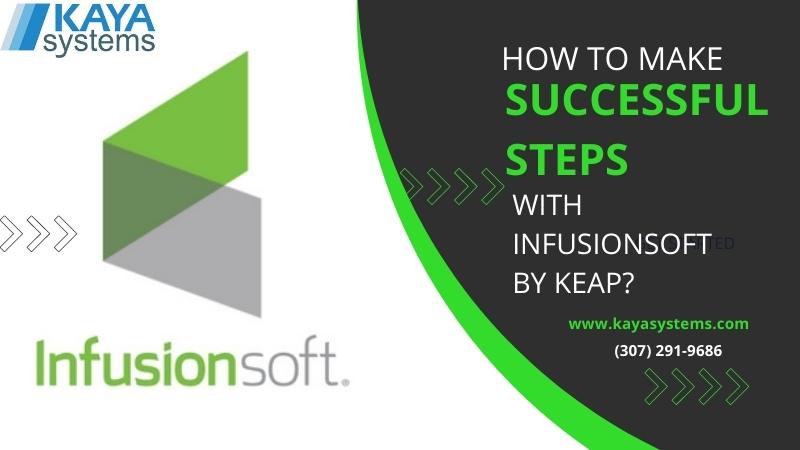 Infusionsoft by Keap crm is a marketing software which was designed on a mission to help small businesses to grow and make their owners aware about the most important features of keap and its uses. These features include more lead generations and more repeat sales without too much investment. Keap is a perfect and most helpful platform that includes CRM, email marketing, and ecommerce suite. If you are a beginner or already using keap for months, it's possible that you might be not utilizing its features properly. Most of the owners of small businesses use its two modules only – auto responder and shopping cart.
This is crucial in the beginning, and owners like you typically employ systems that maximize these two modules. As a result, this is the data that was pulled over in the Keap. To reap the full benefits of this software program, it is necessary to progress beyond these modules and use additional system services as time passes and the business grows. This will only aid in the rapid and easy development of procedures and standards.
Following are the points to pay attention while using Infusionsoft by Keap:
CRM Management – Undoubtedly, InfusionSoft by keap has the most fantastic CRM management system. This management system manages all contact records of the clients which is an important and difficult task at the same time, and business owners must know. It also stores all the data and records of clients. In a very short time, it can help you find the information, contact records, credit card information, emails, and many more things. Also, you can upload additional documents to the contacts.
Marketing – Using the Campaign Builder, you can easily manage each of your campaign pieces for product promotion or sale, as well as anything else you want to promote in your business. The Campaign Builder makes it simple to create emails, build opt-ins, tags for segmentation, and landing pages. It's also simple to start and stop specific follow-up sequences for each client, which can save you a lot of time.
Ecommerce – It is possible that setting up the program's shopping cart will be difficult at first. Indeed, many places require setups such as payment plans, order forms, promotional codes, and so on. However, once you know where to look for each of these things, you will find it quite simple to set any options for your products. When it comes to the design of the shopping cart, there are numerous options available. However, these features are simple to implement, and payments can be made with just a few mouse clicks. The system is also very smooth for scheduling payment dates and updating credit card data.
You can only use InfusionSoft by keap efficiently when you spend more time on learning about its features and how to apply them for your business' growth and benefits. Most of the business owners do not pay attention to the learning, and then fail to gain the advantages of keap. You must ask your consultants about its use and its modules. Kaya Systems has the experienced infusionsoft by keap experts with more than 10 years of experience. Our keap consultant team is skillful and provides proper information. Our services are very affordable. Contact our team for further details.